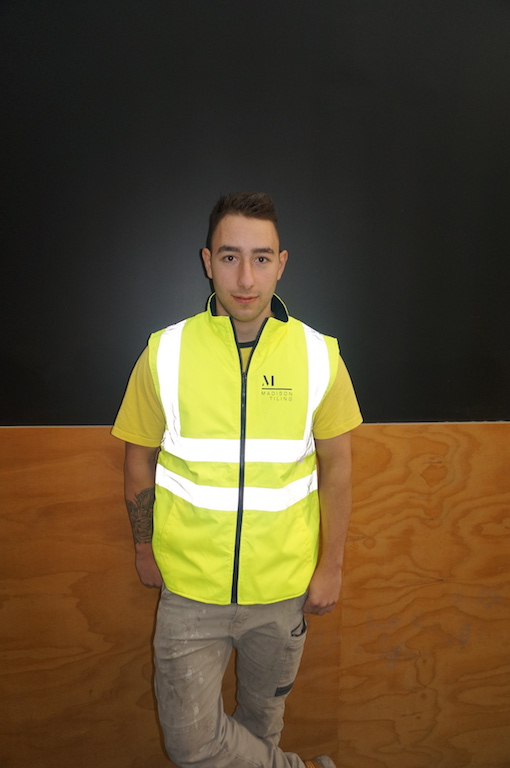 Adam Belbruno commenced his apprenticeship with Madison Tiling in 2015 and is currently in his fourth and final year.
Adam has been a valuable employee throughout his time with the company and has built his craftsmanship steadily as he readies himself for full qualification later this year.
In completing his combination of work and studies at Holmesglen Institute, Adam will have a dual certification in Wall And Floor Tiling (Certificate III) and Construction Waterproofing (Certificate III).